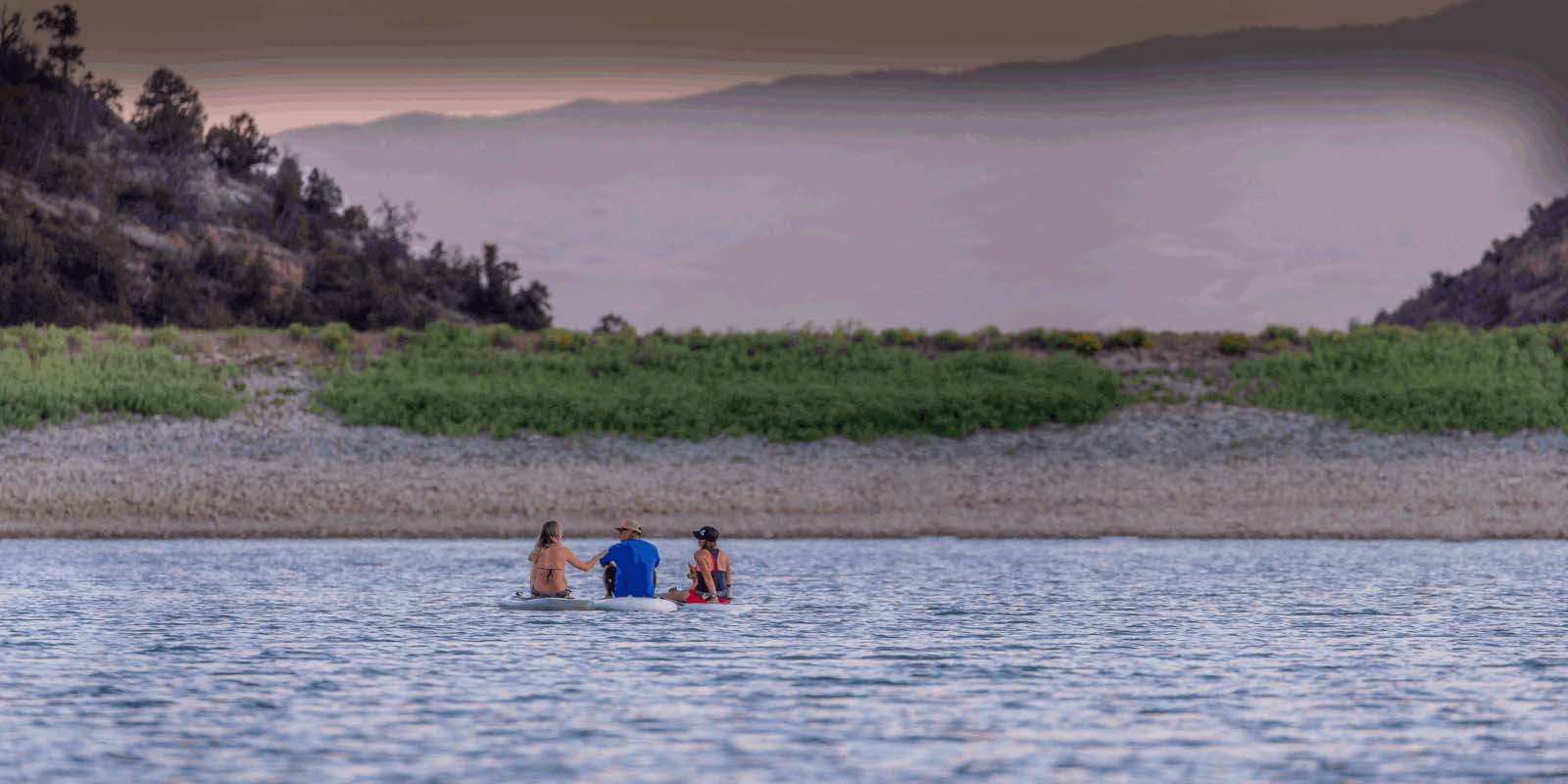 Frequently Asked Questions
In stock items will ship within 3-5 business days from the time of order. We keep the website updated with estimated ship dates for products that are on back order. The dates will change as our supply is sold so the date you see when you make your order is correct. We are seeing a huge volume of orders and appreciate your patience!
Online orders take 3-5 business days to process and ship. You will be notified via email when your order ships.
Order cut off time for same day shipping is 9am MST.
SHIPPING METHODS:
Fed-Ex Overnight - 1 business day + processing time 
Fed-Ex 2 Day - 2 business days + processing time
Fed-Ex Ground - 3-5 business days + processing time
*COVID19 may extend processing and shipping times. We are working diligently to eliminate delays but please be patient during the pandemic
We cannot ship to PO Boxes/APO/FPO at this time. Entering a PO Box/APO/FPO on any shipping line will result in a hold on your order until we can confirm a a valid address.
We are not currently not set up to ship to Canada at this time. We are actively working on being able to offer this shipping option, and our website will be the best place to see if and when we can ship there.
If an item is marked down after purchase, please contact us within 5 days from the date of purchase. We can honor a one time price adjustment on identical models that are in stock. After 5 days from the date of purchase, we are unable to process a price adjustment.
Verify the shipping address is correct on your order confirmation.
See if a notice of attempted delivery has been left by the carrier.
Look around the delivery location and other doors/mailrooms/lobbies for your package.
Contact any neighbors that may have accepted delivery for you. 
Wait 1-2 days. Occasionally, packages are marked as delivered prior to arrival.
If you still aren't able to locate your package, please contact us within one week of expected delivery. We'll assist in any way we can.
iSUPs / Docks & Accessories
Check your valve for debris or any broken parts. If it is all good, then while the board is deflated, use the valve tool from the orange repair kit to tighten the valve. All you need to do is line up the teeth and gently tighten (clockwise). That should take care of it. If not please let us know. The valves are installed by hand and can loosen up over time and do need to be tightened here and there.
Generally speaking, no, the aluminum paddles do not float. If you drop one in the water it will float for a short amount of time before filling with water and sinking. If you are concerned about losing a paddle to the depths we recommend attaching a small section of pool noodle or pipe insulation to the shaft near the handle.
Fins are not covered by any sort of warranty.
They are thin so they can break easily if you're not careful. Never put the board down on the ground, fins first if the long fin is installed.
When in doubt, take the middle fin out!
Be very careful in shallow water! You can get replacements from the website.
The hand pump gauge only begins to register when there is at least 7-8 PSI in the board. The board will feel very firm at that point. We suggest you keep pumping until it starts to register. If it still wont work, shoot us an email at inquiries@highsocietyfreeride.com and we can help you out.
The Sundeck may arrive with cosmetic creasing in the EVA pad due to shipping. This is normal and will not affect the performance of the dock.
The creasing is a result of packaging/folding necessary to ensure safe and cost-effective shipping, and is common in all large, dock-like products in the market
To reduce and ultimately remove the creases requires a combination of: i) inflation; ii) moisture, and iii) time. Inflate the dock and add a small amount of water to the creased area, allowing the foam trackpad to expand and return to it's original form. This may take a few weeks and/or 4-6 episodes of use to complete the transition
The dock also contains a carry strap that offers a 'rolled storage' option which will also help to resolve creasing and prevent it in the future
Absolutely! There are several locations that offer this and the list will continue to grow. Check out our Demo and Rental locations.
|-C
This is the length center of the ski. Mount here if you are skiing predominately in the park. Best skis for this mount position are the Berzerk and Unseen. Larger park riders will also mount the FRC at this location.
|-PBC
"Progressive Boot Center" - This is recommended for freestlye oriented riders skiing the Vixen and FX. The mounting position is still over the camber of the ski, but is pushed forward to allow for easier spinning.
|-CBC
"Classic Boot Center" - 95% of our customers mount their skis at this position. It is the best spot to mount at for all mountain skiing in any conditions.
Email us at inquiries@highsocietyfreeride.com for AT and telemark mounting recommendations. Written recommendations will be posted shortly.
The three main factors to take into consideration are your weight, your skill level and the type of terrain you are going to be riding. The boards don't react to the users height, but they do react to the users weight and ability to apply pressure to the effective edges. A board that is too small with over flex and feel loose and unstable. A board that is too big will be too stiff and will be harder to turn and manipulate. Boot size is also a factor to consider when choosing a snowboard. Our standard with boards will accommodate a men's 10.5-11, depending on the boot/binding combo and desired riding angles. We do have wide boards to accept the bigger sizes. If the user is a novice to intermediate, a shorter board that fits in the proper weight index will be a bit easier to learn on and gain confidence. A longer board will be better for more aggressive riders looking for more stability at high speeds, better landing platform and more float in the powder. Also, as our boards get longer, the flex pattern gets progressively stiffer.
All High Society products come out of the factory waxed up and tuned, ready to shred. However, we do recommend a deep hot wax application by a professional tune shop either before your first run, or after your first day. It'll keep your base in great condition and keep you sliding with ease. For skis, we recommend DE-TUNING, or dulling the early rise portion of your ski edge with a green fibertex cloth or a gummy stone. No need for a file on this. Also we recommmend a lite detune of the tip and tail edges, starting from where the effective edge contacts point out to the very tip and tail. You dont need to detune the effective edges.
High Society has been building premium outdoor gear since 2003. Our collection represents 20+ years of research, development and innovation. During this time we worked directly with thousands of customers to fit them with the right HS gear. Our knowledgeable team can communicate with you by phone, live chat, or in person to make sure you are 100% satisfied with your purchase. We are so confident in our gear's quality, performance, and fit that we are proud to offer the HS Guarantee.
HS focuses on direct to consumer sales - this allows us to price our product competitively for you, the customer. However, it makes it more difficult to get hands on the product prior to making the purchase. We understand this and are offering the HS Performance Guarantee to prove our commitment to quality and performance.

How does it work?
Use any ski/snowboard/SUP for up to 3 days within a 14 day period (starting upon delivery of your ski/snowboard/SUP). If you are not completely satisfied then return the ski/snowboard/SUP for a full refund or exchange, minus shipping costs from and to High Society.
All returned gear is subject to inspection upon return and must be in "resalable, like new" condition. This means no damage/ impacted edges/ core shots/ de lamination/ etc…
*Guarantee subject to change/termination at any time.
No returns will be accepted without a Return Authorization number. To obtain an RA # please contact High Society Customer Service.
Returns are subject to shipping and a 15% restock fee.
No Returns after 30 days of purchase.
EMAIL
inquiries@highsocietyfreeride.com
CLEARANCE ITEMS/PROFORMS/SALE ITEMS
Clearance and special sale items cannot be returned or exchanged. Items purchased at proform or from discounted or third party retailers cannot be returned or exchanged.
INFLATABLE STAND UP PADDLE BOARDS (ISUPS)
Manufacturing or Material Defect
If you suspect your board may have a manufacturing or material defect please notify High Society Freeride Company (hereinafter High Society) within 30 Days of the SUP delivery date with detailed pictures of the potential defect. High Society will review the images and description of the potential defect. High Society will determine the best course of action which may include and is not limited to issuing a replacement board or credit, or asking that the board be returned to High Society for further inspection if it is deemed that there is indeed a manufacturing or material defect, or a suspected manufacturing or material defect.
This does not cover normal wear and tear, or cosmetic issues.
Cosmetic Issues
High Society SUPs are constructed entirely by hand. We cannot warranty or issue a credit for any cosmetic issues, or normal wear and tear. A cosmetic issue is considered anything that does not negatively affect the structural integrity or performance of the board.
Returns
Please contact High Society at inquiries@highsocietyfreeride.com or (970) 232-2953 to discuss a return. If a return is warranted, High Society will process the return and issue a RA number – packages cannot be shipped back to High Society without an RA. Under certain circumstances we may ask for additional information before processing a return, or giving credit.
If a return is being processed that is not due to a manufacturing or material defect, the returned item is subject to a 15% restocking fee. The item must be new, or fit for resale.
*returns without a RA filed and attached will not be accepted.
HIGH SOCIETY FREERIDE CO. MANUFACTURER LIMITED WARRANTY POLICY
Updated March 26, 2023

UPON RECEIPT OF PRODUCT, PLEASE INSPECT AND REPORT ANY MANUFACTURER DEFECTS.
High Society Freeride Company, LLC ("High Society, H.S. ") supplies a non-transferable, manufacturer limited warranty (the "Limited Warranty") to the original consumer-buyer ("You, "Your" or "Buyer") of H.S. products against material manufacturer defects arising under normal use of the purchased products (with respect to paddle boards, "Paddle Board Products," and accessories, "Accessory Products," and together with Paddle Board Products, "Products"). This Limited Warranty is subject to the following terms and conditions. 

ITEMS NOT COVERED UNDER WARRANTY
- Products purchased from vendors other than High Society.
- Products sold to someone under a different name than the name of the original purchaser.
- Products purchased in used condition from www.highsocietyfreeride.com or the High Society store on Amazon.
- Products purchased in bulk or with a bulk discount.
- Any customer-initiated modifications.
INFLATABLE PADDLE BOARDS

3 Year Manufacturer Limited Warranty on all inflatable paddle boards (iSUPs) from date of purchase.

THIS WARRANTY COMMITMENT FOR INFLATABLE PADDLE BOARDS DOES NOT COVER CLAIM CONDITIONS SUCH AS;
-Damage or defects caused by acts of God, casualty or theft.
- Damage or defects caused by impact with any materials or objects (rocks, docks, other boards, etc).
- Damage or defects caused by use outside of its intended purpose.
- Damage or defects caused by normal wear and tear.
- Damage or defects caused by inappropriate storage in temperatures over 90°F and under 32°F.
- Damage or delamination caused by overheating as a result of exposure to direct sunlight while not in use.
- Damage or defects caused by transport, loading, unloading, dropping, or out of water handling. Including marks or damage caused by transporting on top of a car, airline handling, rolling or dragging on concrete, shipping, etc.
- Damage to fin or fin box caused by impact to the fin.
- Damage to the valve caused by loosening the valve to deflate.
- Damage caused by failure to exercise normal maintenance and proper care. 
- Damage caused by aftermarket intentional aftermarket modification / using the product in ways other than expressly provided by the instruction manual or any other documentation accompanying the product. 
THIS WARRANTY COMMITMENT FOR INFLATABLE PADDLE BOARDS DOES COVER CLAIM CONDITIONS SUCH AS;
- Seam leaks.
- Extracted handles. 
- Excessive workmanship defects. 
ELECTRIC PUMPS AND SPEAKERS

90 day Manufacturer Limited Warranty on all electric pumps and speakers from the date of purchase. 
THIS WARRANTY COMMITMENT FOR ELECTRIC PUMPS AND SPEAKERS DOES NOT COVER CLAIM CONDITIONS SUCH AS;
- Damage caused by misuse or improper care and maintenance.
- Damage or defects caused by transport, loading, unloading, dropping, or out of water handling.
PADDLE BOARD ACCESSORIES (LEASHES, PADDLES, BAGS, MANUAL PUMPS, FINS)

30 Day Manufacturer Limited Warranty on all leashes, paddles, bags, manual pumps and fins from the date of purchase. 
THIS WARRANTY COMMITMENT FOR PADDLE BOARD ACCESSORIES DOES NOT COVER CLAIM CONDITIONS SUCH AS;
- Fading.
- Tears, rips or holes caused by collision or abuse. 
- Zipper damage caused by misuse or improper care and maintenance. 
- Damage due to normal wear and tear. 
- Damage due to fin cuts. 
- SUP leashes are not covered for use in the surf zone. 
- Chips, cracks or separation of the blade due to a result of impact with any object(s).
- Damage due to falling on the paddle.
- Paddle sinking.
- Damage or defects caused by transport, loading, unloading, dropping, or out of water handling.
- Damage or defects caused by wave impact and/or impact with ocean/lake floor.
- Improper installation of the handle.
- Breakage or damage as a result of over extending the adjustable shaft.
- Breakage or damage of adjustable mechanism due to improper use and/or maintenance.
MANUFACTURER LIMITED WARRANTY PROCESS 
High Society reserves the right, in its sole discretion, to repair or replace any products deemed acceptable by High Society, in its sole discretion, for a warranty claim. The buyer will pay all shipping costs associated with sending items in for repair or replacement. To make a warranty claim, please complete and submit the warranty form found here.
High Society requires the following information be submitted for a warranty claim to be considered complete and ready for review:
- Proof of purchase and delivery
- Written summary of the defect. 
- Picture of the defect.
- Serial number (inflatable paddle boards only).
- First and Last Name.
- Phone number.
- Return mailing address. 
The buyer must be contacted by the warranty team at High Society before making any return based on material manufacturer defect or in connection with a manufacturer limited warranty claim. 
PRODUCT WARNINGS
You are responsible for reading any product warnings and instructions that accompany any items purchased from High Society. High Society is not responsible for any damages resulting from your failure to abide by such product warnings or instructions. Please use all High Society gear safely and responsibly.